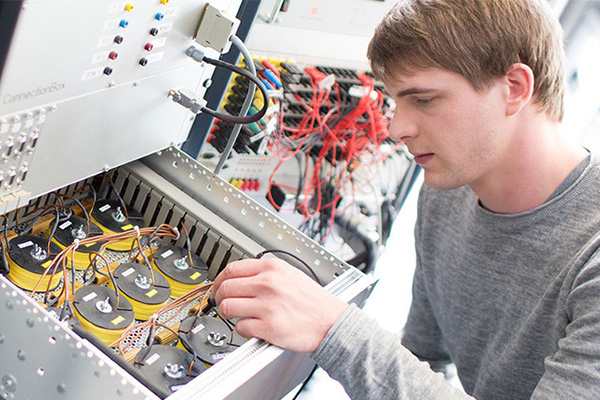 Is it possible to prepare for everything?
As a testing specialist, always.
XiL & Testing
Whether in the new construction of vehicles or integration of new components and systems: by means of reliable tests in all phases of the project, Schaeffler Engineering achieves the greatest possible functional safety and reduces costs at the same time.
Strategy
We leave nothing up to chance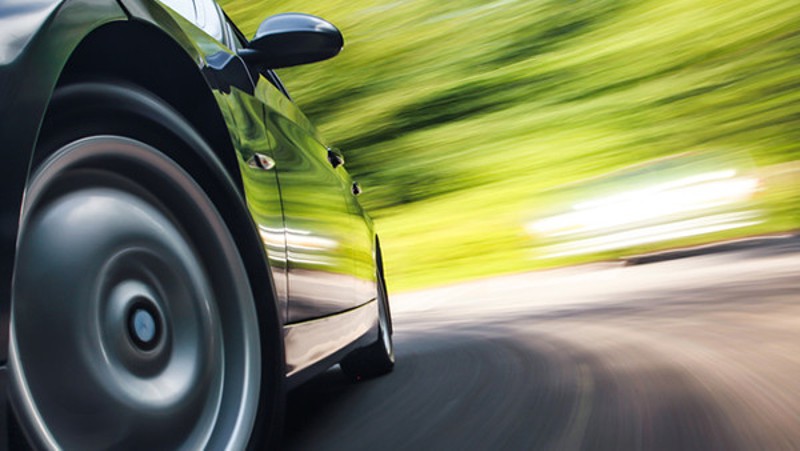 The requirements of a modern vehicle are growing continuously. Whether safety, efficiency, environmental compatibility, or comfort: innovative control units with intelligent software, in the most varied locations in the vehicle, provide optimal functioning and perfect interplay between all components.
As testing specialists, we ensure, in spite of rising complexity, that
the development times remain straightforward.
the testing costs are lower.
optimal system safety is guaranteed.
And all of that even in the earliest stage of development.
XiL
Testing everything from model, software, processor to hardware
If the new project has successfully passed through all XiL phases, the new system can be implemented in the hardware and integrated into the vehicle.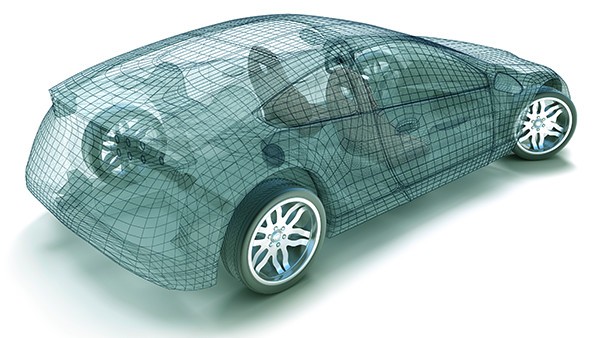 Model-in-the-Loop
As the model of the new system is being developed in MATLAB® / Simulink® with the aid of a computer, the first tests are already taking place in a loop with the virtual environment model. This way the feasibility can be tested parallel to the development.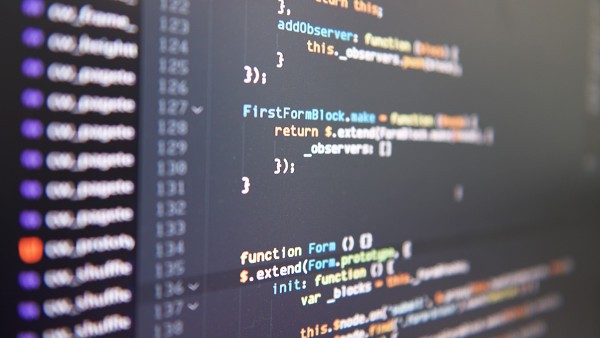 Software-in-the-Loop
If the model has been checked, the corresponding software is developed. This is converted into code that can be read by the target hardware and is then likewise tested in a virtual environment model.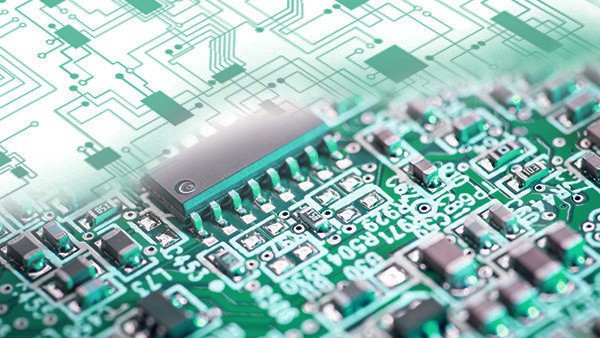 Processor-in-the-Loop
The error-free code can now be applied to a newly developed processor or an FPGA. Before it is transferred on the control unit, an additional test takes place in a loop in an environment model: The Processor-in-the-Loop.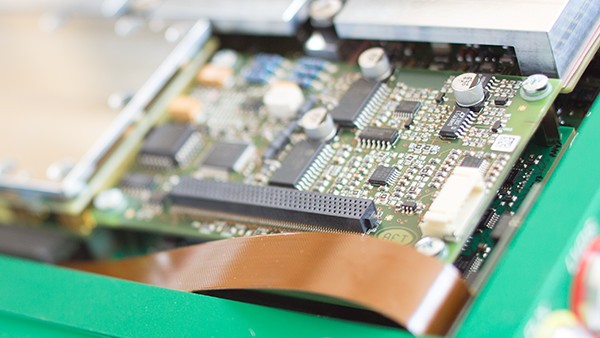 Hardware-in-the-Loop
In the last step, we integrate the new software into the control unit and test the mechatronic system on a HiL simulator. Just like all previous tests, these tests generally run automatically – without manual error sources.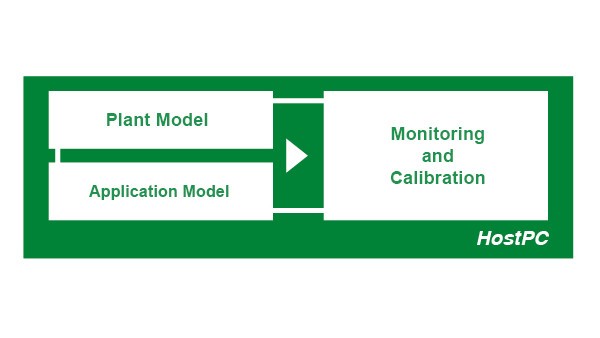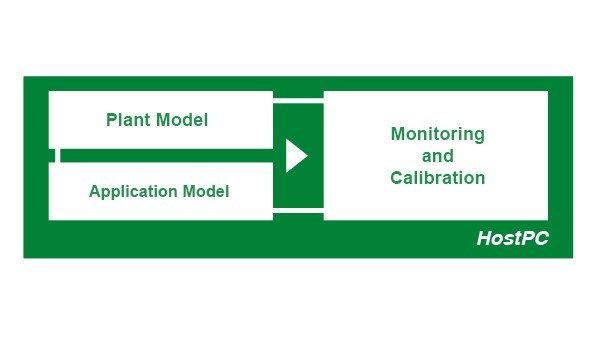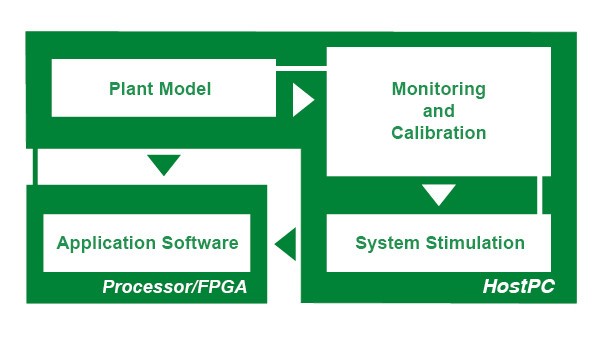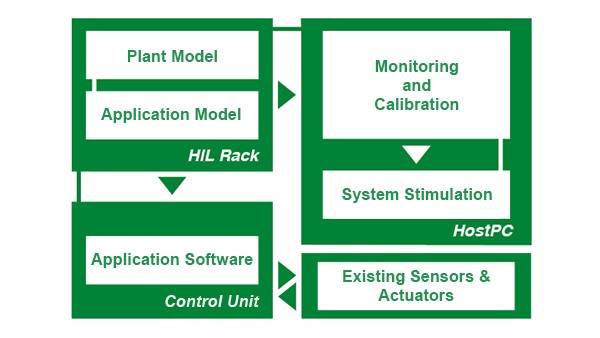 Test Systems
Think – and work – holistically
In addition to analytical support in new development, we of course also test existing control units on our test benches. Here too, we take on the entire strategy, concept, and process development and use modern testing tools and software to guarantee fast and, above all, reliable results.
The Hardware Tools
Hardware concept:
Modular concept based on 19-inch racks, mobile on-wheel rack or securely installed wall-mounted rack, depending on size.
Typical modules:
Alternating current/direct current supply module
Real-time computer with all I / O cards
Breakout module with corresponding connections for all ECU pins and ECU cable har-nesses
Interference module for error simulation via relay for standard errors
UBat power supply
19" industry PC
Mounting space for real output loads and real sensors
The Software Tools
Typical tools:
MATLAB® / Simulink® (MathWorks)
Development and test systems:

ControlDesk
LabView
Python / MSOffice
WSCAD (E-CAD)
Calibration systems:

MARC (Schaeffler Engineering)
CANape (Vector)
INCA (ETAS)
ECU Testing
System qualification
Unlimited performance
Whether an individual control unit or an entire system: we assist you in every project, in every phase of development, with our testing know-how.
For your qualification tests, we undertake the creation of the test strategy for the function and endurance tests and the environment test. The tests are carried out according to a previously generated testing plan and end with a comprehensive analysis of the test results.
If required, we create any simulators necessary for the performance of the test. In doing so, we simulate a great variety of sensors and signals, such as e.g.:
Generation of sensor stimulation in integrated sensors, such as e.g. rotary encoders and position encoders in transmission controllers
Simulation of crankshaft and camshaft encoders
Simulation of wastegate; knocking signals, lambda discrete-level and bandwidth sensors
Measurement of the ignition and injection signals
Of course in our work we take into account the applicable customer standards and norms, such as e.g. VW80000, LV124, VW 82148.
Leave nothing up to chance, and put our testing competence to the test.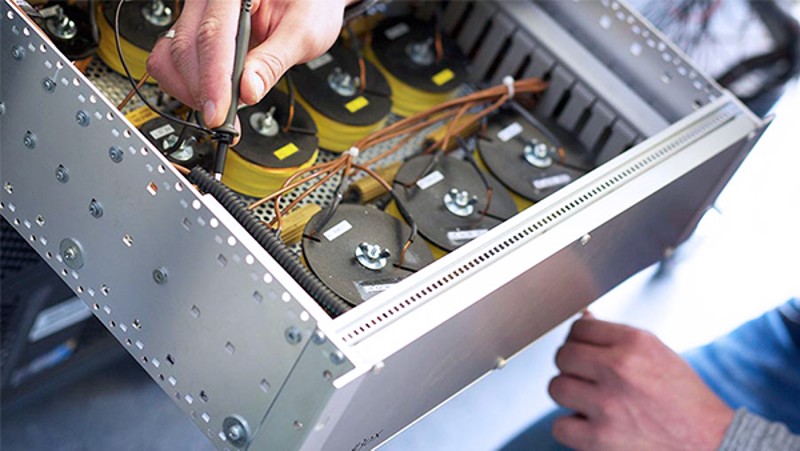 Share Page