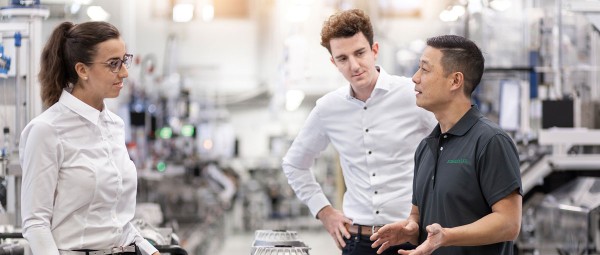 Graduates - Join the team and get started!
If you have just completed or about to complete your degree in mechanical engineering, electrical engineering, mechatronics, computer science, or in a similar field, and you desire a job in which you can contribute your own ideas, gain knowledge, and immerse yourself in demanding tasks from day one, then Schaeffler Engineering is just right for you.
We are always looking for young, creative team players who are interested in the automotive world and also like to think outside the box when it comes to the development of customer-specific solutions.
Interested? Then join our team and send us your application!
Share Page